Images from Rich Robinson's website
Rich Robinson of the Black Crowes, touring Europe to promote his second solo album 'Through A Crooked Sun' spoke to Midlands Rocks before his show at Oswestry's intimate Ironworks venue
Paul: So, you're coming towards the end of the European tour, how's it been going for you?
Rich Robinson: It's been great, we started out in Norway, went to Sweden, Denmark, Holland, Belgium and France before heading over to the UK. It's been great, the fans seem to have really liked it, it's been cool.
Paul: Having seen you play with the Crowes in a small club when the first album was out, and also in front of a large festival audience, how does it feel going back to these more intimate venues?
Rich Robinson: It's cool, it's different. We reached success so quickly that we kind of skipped this, we opened for Dogs D'Amour in 1990, a year later we were back headlining theatres, in the UK and throughout the world. So to come back and do this with the band I find it really cool, really great experiences, being in the van in the middle of winter on tour, staying in shitty hotels, doing it ourselves, it's been great. It's also cool to play the Albert Hall or Brixton or wherever we play, but just to do this and start over with this band and playing these songs, it's been a lot of fun.
Paul: How does it feel being the frontman in your own band, as opposed to the guitarist in the Black Crowes?
Rich Robinson: I still feel like a musician, I don't really consider myself that much, it's more like I'm just up there playing with my band so I don't really think about a title or what I am. Being able to talk and interact with the audience has been cool, definitely different.
Paul: Tell us about your band?
Rich Robinson: Joe Magistro on drums, he played on my first album, did a whole tour with the Black Crowes in 2010, playing percussion. Joe and I have been friends for about eight or nine years. Steve Molitz, a keyboard player from a band called Particle in the States. I was looking for a keyboard player and my agent in America said you have to check this guy out, he's great. So, when Joe and I were making demos for the record, Steve came up for a day, threw some stuff down and it was really cool, kinda different, sounding great, great feel, so it worked out really well. He played on the album and then Brian Allen on bass joined the band right before we went out on tour, recommended by a producer friend of mine.
Paul: You've covered Fleetwood mac on the album, and you're also including a few covers in the live set?
Rich Robinson: Yeah, we do a lot of covers, we're doing sixteen songs off the record, some stuff off 'Paper' and a lot of covers so we can change the set every night.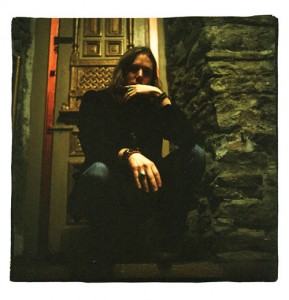 Paul: Writing and recording your own album instead of writing for the Black Crowes, does it give you more freedom to explore, is it more personal?
Rich Robinson: Definitely more personal, as I'm writing lyrics, with the Crowes I'm just writing music. With the Crowes, we've always been free to do what we want, either by default or because we demanded it, so if you listen to our music over the years we've really covered a lot of musical ground, so we've never felt stymied or stifled in that band. This has a freedom because it's not beholden to what people expect, it's more lyrically what I'm trying to convey and I feel like I can go different places. But I've been really fortunate throughout my career to be able to play music, pretty much any kind of music we wanted.
Paul: How did the recording of 'Crooked Sun' compare to recording your first solo album?
Rich Robinson: I know more about my voice, I understand what I'm doing more. The first record, I really liked some of the songs. It was great, but I didn't really have as much of an understanding or control over my voice or the keys that work with my voice. So a lot of these songs I'd written for my brother or another singer and it didn't really work out. I really love these songs and didn't want to waste them, so out of necessity, I just said, fuck it, I'll sing these.
Paul: What's next for you?
Rich Robinson: We go home and then in March we start another tour of the States.
Paul: As for the Black Crowes, do you find it's a healthy thing for you and your brother to take these breaks and do your own thing?
Rich Robinson: Definitely healthy, we've basically made plans to make no plans.
Paul: Thanks for your time.
Rich Robinson: Thanks, appreciate it.
And you can read Paul's review of Rich Robinson live at the Ironworks here